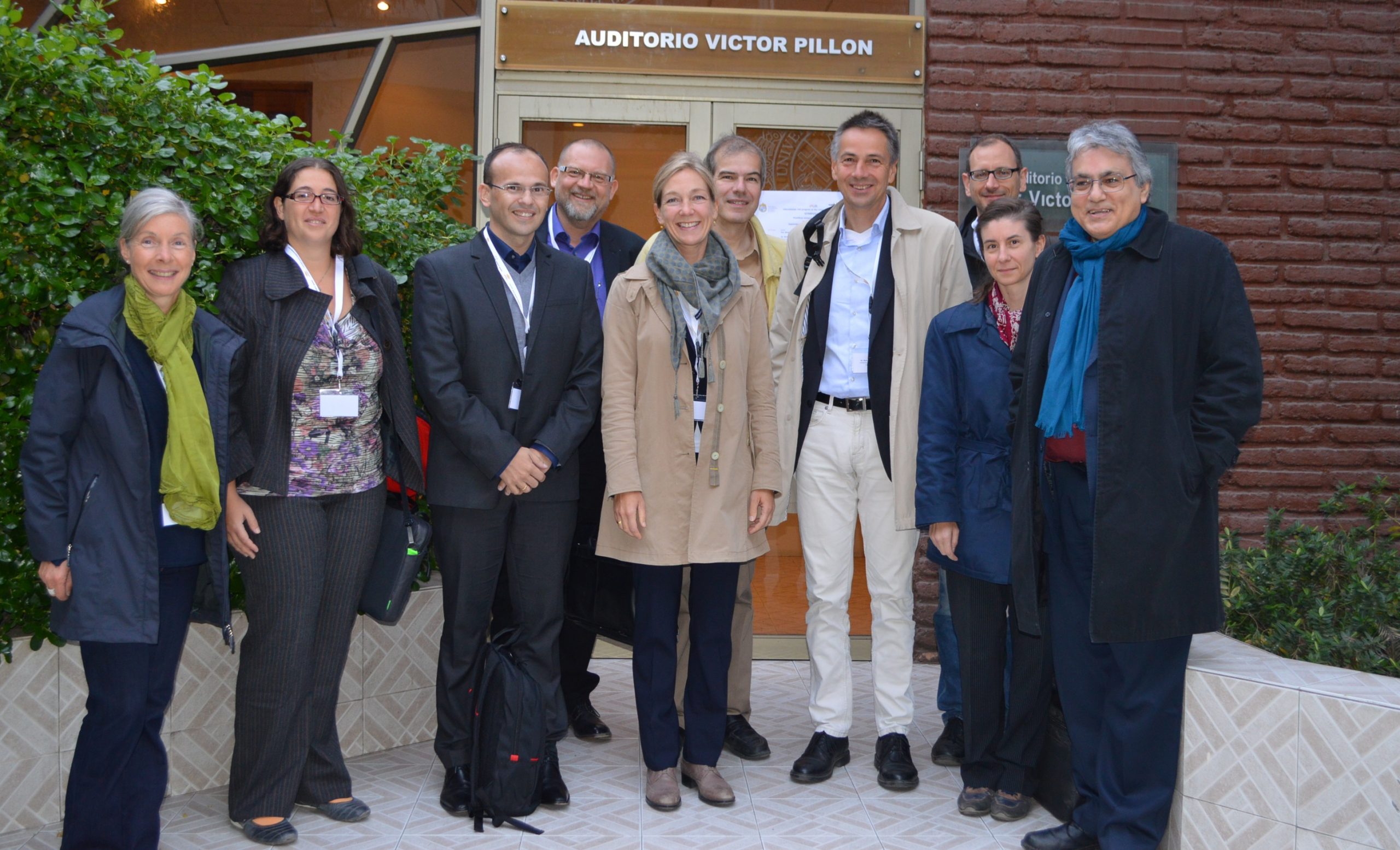 The objective of this scientific meeting was to establish a formal link between the UC Faculty of Chemistry and the University of Regensburg, to promote the internationalization of the doctoral program in Chemistry, as well as the research generated by its students and academics.
The initiative called "Moving towards the creation of a dual doctorate program with the University of Regensburg", aimed to establish the foundations for the generation of a dual doctorate in Chemistry between both universities in the medium term, which will also promote joint tutorials of theses and/or research stays of doctoral students, design of elective courses in person or online for students, among other activities.
In this regard, the coordinator of the Institute of Organic Chemistry for the international doctoral program iPUR (international PhD program at the University of Regensburg), Petra Hilgers, highlighted the importance of strengthening doctoral training through the creation of international networks, "the German delegation has come to present the main research areas with which the university works, to meet Chilean colleagues and especially to network with potential doctoral students who want to do three-month internships ".
In this context, Alejandro Toro-Labbé, Director of Research and Postgraduate Studies at the UC Faculty of Chemistry, pointed out that the formation of this alliance offers the opportunity to internationalize doctoral training. "Postgraduate students from the Faculty of Chemistry will be able to carry out research stays at the University of Regensburg, while the professors will be able to make collaborations that will allow the internationalization of research in the area of ​​chemistry at the University ".
Another of the proposed objectives is to advance towards the generation of collaboration modalities in interdisciplinary research through the formulation of joint research projects, for which the main Chilean and European available competitive funds were presented.
The University of Regensburg, founded in 1962, is located on a modern campus south of the historic center of the German city Regensburg. It has become a prestigious education and research center with a strong tradition of international cooperation.