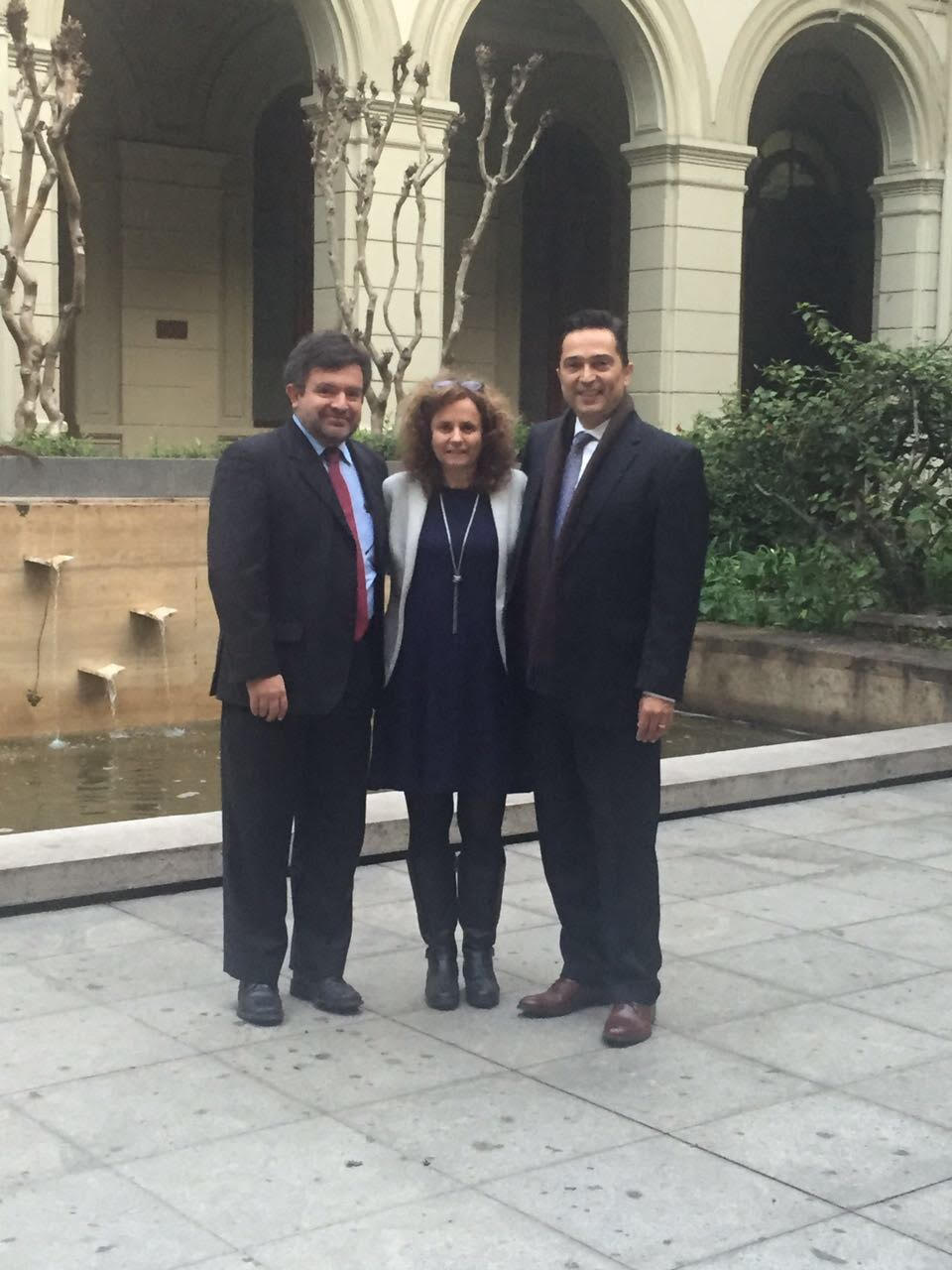 During the three days, the doctor from the Department of Psychiatry & Behavioral Sciences of the North American university met with his peers and various personalities from the UC School of Medicine, Psychiatry and Nursing in order to identify areas of collaboration and reciprocal interest.
Among the work program, Dr. Sciolla held meetings with doctors Elisa Medeiros and Carla Inzunza from the Department of Psychiatry, with the Director of Research of the School of Nursing, María Cecilia Arechabala, as well as meetings with the medical team of the Center of Mental Health of Puente Alto and with the UC Research Director Affair Office, María Elena Boisier.
The meetings culminated in good prospects for establishing collaborative work between both institutions, publications and joint research projects, academic and student exchanges, tutoring for postgraduate students and possible specific collaborations within the framework of projects with vulnerable children at SENAME.
The visit of the UC Davis Professor of Psychiatry is part of the active work being done by the Catholic University to develop alliances with strategic international partners for their research and postgraduate studies.