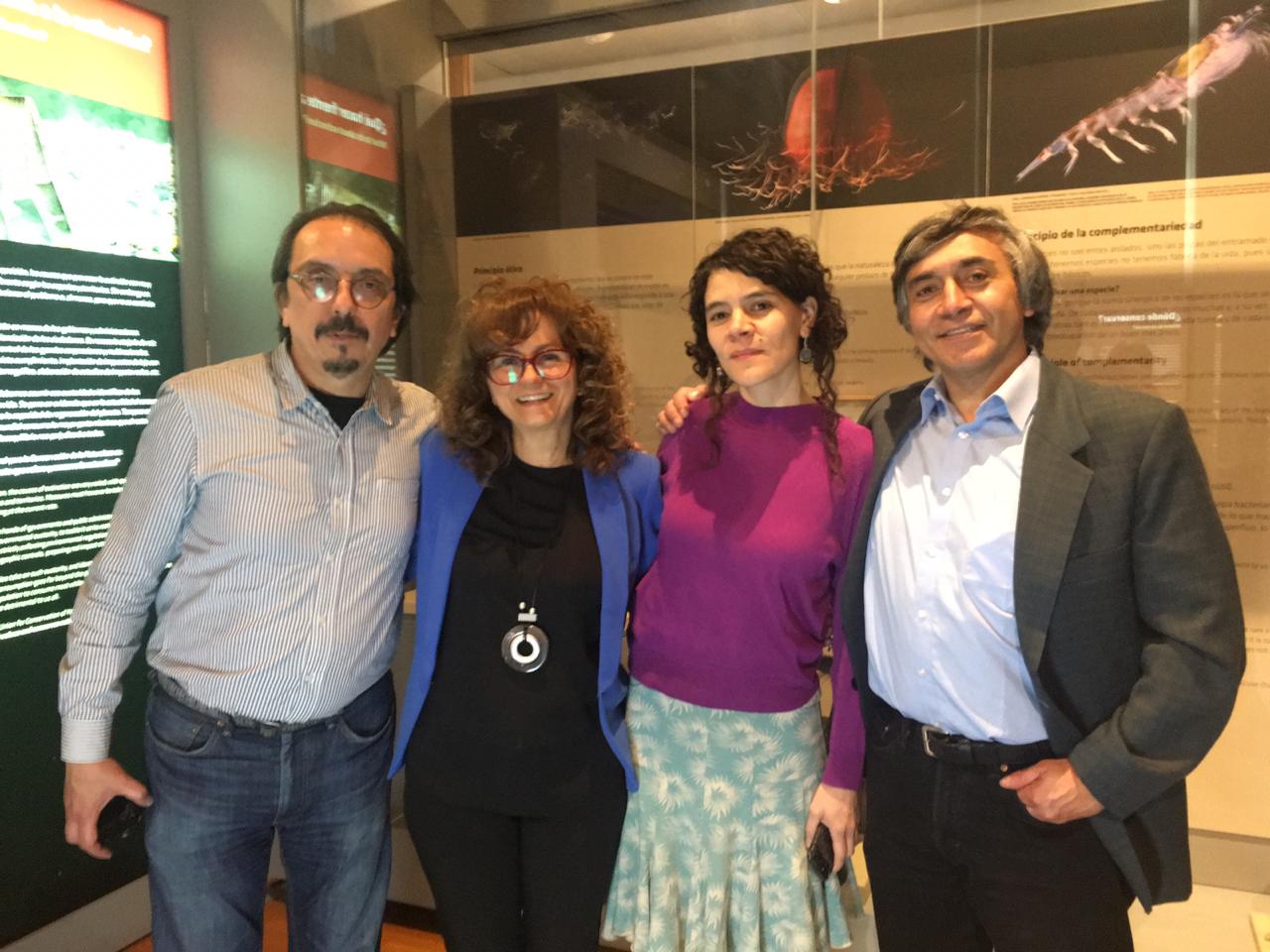 LINCGlobal is an Ibero-American Laboratory on Global Change created under an unprecedented model: it is made up of researchers from the State Agency for the Higher Council of Scientific Research de España (CSIC, in Spanish) and academics from the Department of Ecology of the UC Faculty of Biological Sciences, alternating the directorate. As of 2015, the Federal University of Rio de Janeiro was added as an associated entity.
Consolidate the work developed in this decade of life, is the objective of the act of the 10th anniversary of LINCGlobal held at the National Museum of Natural Sciences of Madrid, Spain, a meeting in which UC Director of Research Affairs Office, María Elena Boisier; Director of the Coastal Station for Marine Research, Sergio Navarrete; Director of the Ecology Department, Pablo Marquet and the academic of Biological Sciences, Aurora Gaxiola.
"Today international collaboration is essential for the development of science. Sharing data, experiences and students who can make the nexus between investigations provides the richness that science requires to advance knowledge. This is what we are celebrating: ten years of collaboration between Chile and Spain on biodiversity issues, with the recent incorporation of Brazil," said María Elena Boisier.
This initiative was born in 2006, with an alliance between UC and CSIC to work together on projects on global change and biodiversity. After the laboratory was created, in 2010 a building was built at the Las Cruces Coastal Marine Research Station, intended to house the visits of researchers and students, and a meeting room. In 2015, the CSIC also contributed to the construction of the CSIC Multipurpose Room, with which the laboratory acquired a physical place, its "headquarters" for its studies on issues of global change in all ecosystems.
Both institutions expressed their interest in expanding the areas of joint work to Astronomy, Agricultural and Livestock Biotechnology, Biomedicine, Natural Resources, and Food Technology. This was reflected in the Framework Agreement for Scientific and Technological Cooperation signed between the parties in 2011. In this agreement, forms of collaboration were also established, among them, the execution of joint research projects, seminars, workshops and other activities; the exchange of researchers, doctoral training and shared supervision of doctoral theses; the postdoctoral specialization of young researchers; access to and shared use of scientific facilities; and the exchange of genetic material and research methodologies, among others.
The event was opened by Elena Domínguez, CSIC Vice-President of International Relations; Andrew Macrae, International Relations from the Federal University of Rio de Janeiro, and María Elena Boisier. During the conference the work conducted in these ten years was presented and the challenges for the coming years were raised. In addition, a meeting was held between institutional representatives, a mini-cycle of conferences and the presentation of the book "Global change, a look from Iberoamerica."