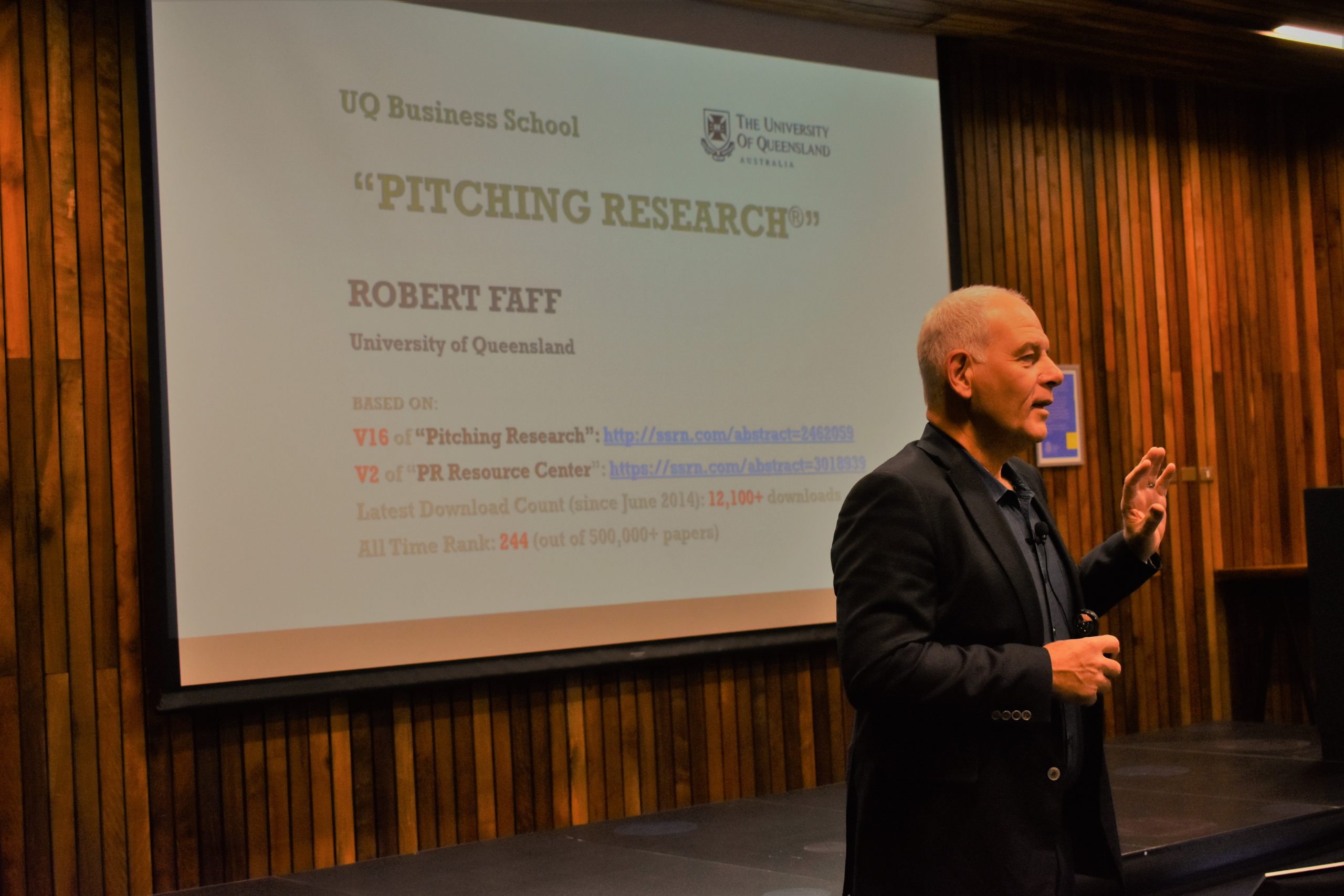 The hardest part of doing research is getting started. Finishing the investigation is also difficult, but unless you start, finishing it is irrelevant. The concept of "Pitching Research" is fundamentally about getting started, and in this context, a common scenario is the relationship between novice and mentor. In fact, young researchers and mentor researchers share a critical two-way relationship that has a lasting impact on the skill development and learning of newcomer researchers.
On Monday June 4th, Dr. Robert Faff, Professor of Finance and Director of Research at the University of Queensland (UQ) Business School, held the workshop that has led him to visit universities around the world, "Pitching Research to an academic expert", which in the words of the Australian academic, tries to get a research project off to a good start.
The main goal of the workshop was to provide tangible advice: propose key guidelines to Early Career Researchers to create a strong research proposal. Specifically, use the pitcher template, completing each section with relevant material. By emphasizing the notion that "less is more," the task was to limit your efforts to just 2 pages (or 1,000 words).
The basic logic, explained the UQ academic, is to provide essential and brief information on a wide range of crutial dimensions that any collaborator would need to make a reliable assessment of the quality and potential of the proposal. "Produce a solid plan that, once executed, will eventually lead to quality research work, published as a fully refereed article in a highly reputable international academic journal," added the Finance professor before a room of more than 50 young researchers.
The Director of Research at UQ Business School has an international reputation for empirical finance research. His particular passion is nurturing and developing the Early Career Researchers career path. His research interests include asset pricing, risk modeling, performance of managed funds, behavioral finance, corporate governance, and market efficiency.