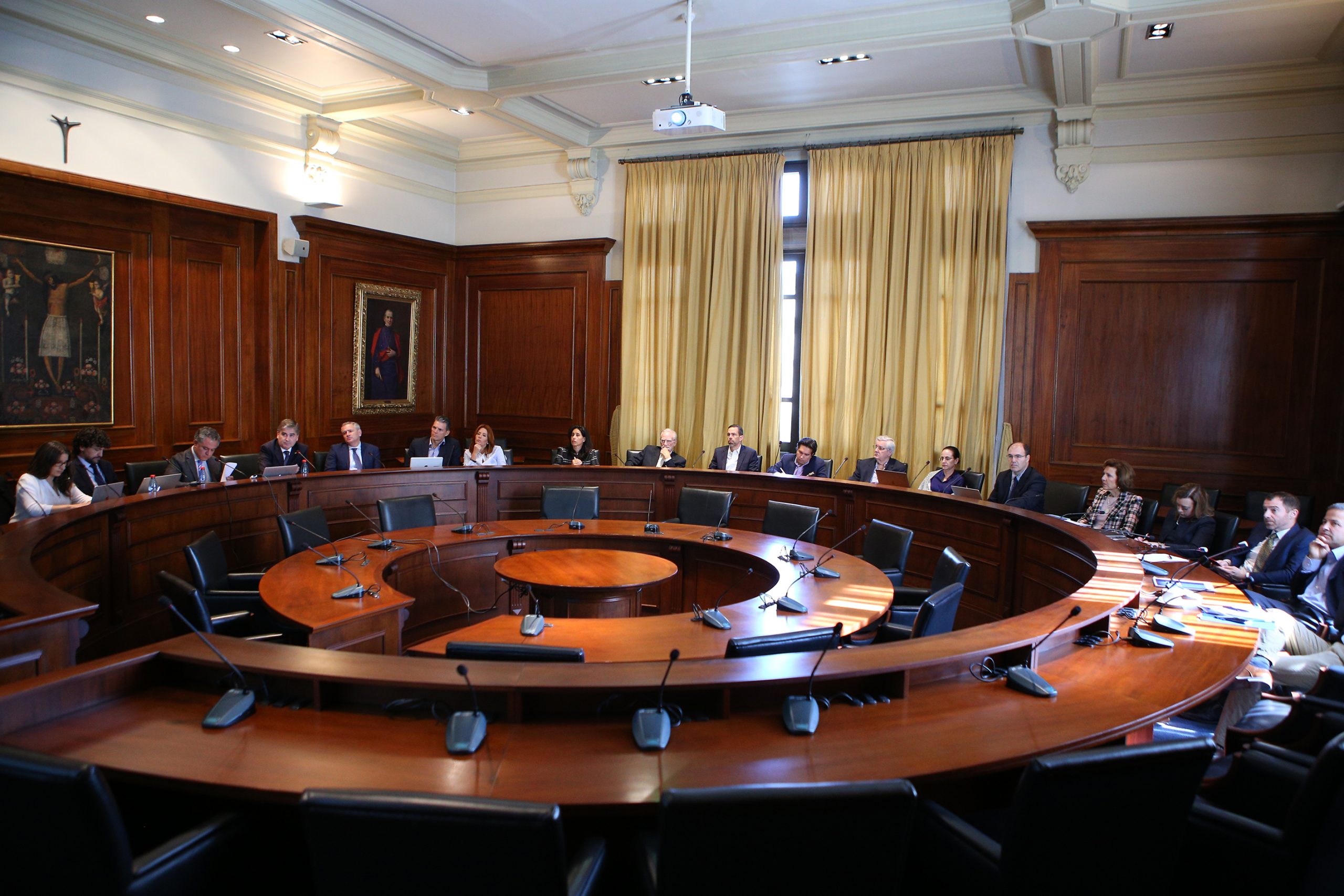 In 1997 the first collaboration agreement was signed between the University of Notre Dame and Universidad Católica. Since then, the relationship between both institutions has been increasing through a series of academic exchange agreements, visiting professors and specific agreements with the Faculties of Engineering, Faculty of Law, among others.
The institution belongs to the Congregation of the Holy Cross and it was founded in 1842 in the state of Indiana, USA, as a private university with a strong focus on research. It currently has 8,530 undergraduate students and 3,863 graduate students.
"Our relationship with UC is the collaborative model we want to show our community," said Michael Pippenger, Vice President and Associate Provost for Internationalization, Notre Dame. "We have a strong relationship with Universidad Católica, we share the same values ​​and mission," he added.
That is why a delegation from Notre Dame – made up of university authorities and the Advisory Council for Latin America and the Caribbean- paid a visit to UC between Thursday 2st1 and Friday 22nd March, with an intense schedule of meetings and tours.
The first day started with an introduction to the current situation in Chile. Former Economy Minister Rodrigo Valdés, a professor at the School of Government, spoke about the objectives and priorities for economic policy. Education, research and development (R&D), the labor market and training are some of the great challenges according to the economist. "Human capital has a lot of room to improve," he said.
He was followed by Andrés Bernasconi, academic from the Faculty of Education and director of UC Center for Studies on Policies and Practices in Education – (CEPPE in Spanish), who addressed the main challenges of education: increasing diversity of students, decreasing diversity of institutions, human resources for research and governance capacity, among others.
The day continued with a UC presentation by Provost Guillermo Marshall; the academic exchange, by the director of International Relations, Fernando Alvarado; and the internationalization strategy by the director of the Graduate School, Diego Cosmelli.
The afternoon was focused on the investigation. The research development areas that the country presents, the Network of Regional Centers and Stations (RCER UC, in Spanish), the Centers of Excellence and the Innovation Center, were some of the aspects emphasized by the Vice-President for Research Affairs, Pedro Bouchon. Likewise, it revealed research as a very concrete form of contribution to society, through advances such as the vaccine against the Syncytial virus, the thyroid cancer detection test, anti-seismic solutions, a model to improve preschool education and modeling of 3D printed bones, among others.
Likewise, the progress in the relationship between both universities was reviewed, establishing a dialogue regarding how to continue deepening and projecting this link.
The visit concluded with a visit to the School of Engineering, where they were received by Dean Juan Carlos de la Llera, and a meeting at the Innovation Center.
See the visit in images (https://flic.kr/s/aHsmzSjsfr)