What do Galapagos and Las Cruces have in common? In both places there are research stations, specifically, the Galápagos Science Center and the Coastal Marine Research Station – ECIM. The first is in a privileged ecosystem due to its biodiversity, declared a World Heritage Site of Humanity; while the second is located in an intensive fishing zone creating the first area of ​​marine exclusion.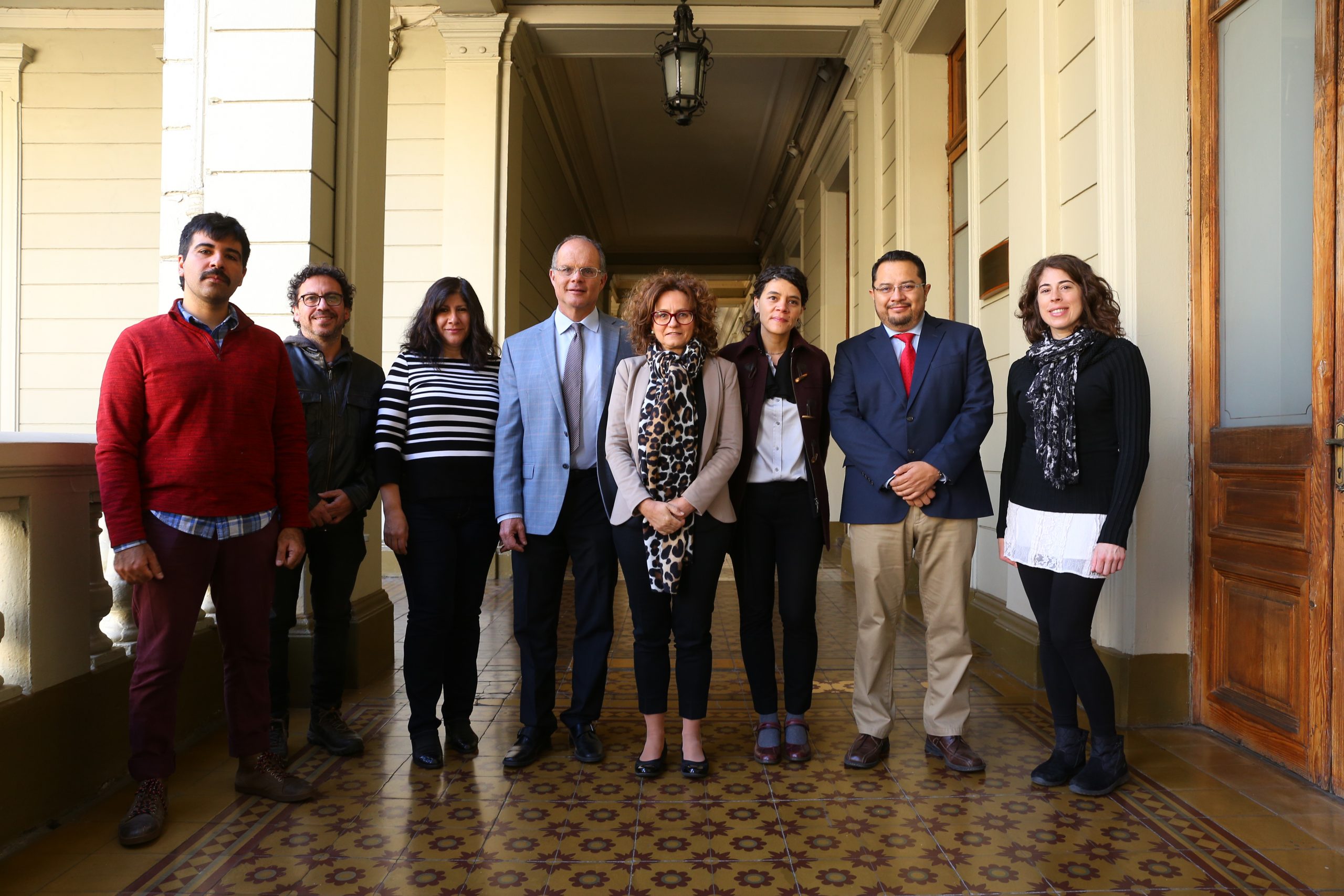 "This is a relatively new center that is in charge of understanding the ecological and socio-environmental processes in Galapagos. Also, creating sustainability models, conservation models that can be applied to other islands and other archipelagos," explains Carlos Mena, director of Galapagos Science Center, an institution that is the result of a joint collaboration between the San Francisco de Quito University (USFQ), from Ecuador, and the University of North Carolina at Chapel Hill, from the USA.
Generating forms of collaboration and joint research is precisely what a USFQ delegation is looking for while visiting UC. "One of the reasons we are here is to see what we can do to promote research, education and work together with the Pontificia Universidad Católica de Chile. For us it is very important, it is a benchmark university in Latin America in various aspects and we are learning a lot about how it has progressed ", says Diego Quiroga, dean of Research and International Programs at the San Francisco de Quito University.
During the visit, led by the UC Office of Research Affairs, the delegation met with academics from the Faculty of Biological Sciences, including the Genetics and Microbial Pathogenesis laboratories, in the same faculty. They also met with academics from the School of Government, Engineering, Political Science, Global Change and Geography, as well as the Vice-Presidency of Research Affairs, culminating in a visit to the Anacleto Angelini Innovation Center.
As Diego Quiroga adds, "for us, the work with the stations is very important. We have a station in Galapagos, where we do innovation in research on evolutionary, ecological and conservation issues. We also have a station in the Amazon and we are, among other things, talking with the university to see if we can form teams together, bring and take students and teachers. We are also very interested in aspects in which Ecuador is not so strong, such as the subject of innovation ".
In this sense, there is already a previous basis for collaboration between the ECIM and the Galapagos Science Center, with exchange of researchers between both stations. In fact, last August, a delegation from UC -made up of the Vice-President for Research Affairs, Pedro Bouchon; the Director of Research Affairs Office,  María Elena Boisier; the Dean of Biological Sciences, Juan Correa; the Director of the Coastal Marine Research Station, Sergio Navarrete; and the academic of Political Science, Juan Pablo Luna- traveled to the archipelago to learn about the work being done in the field and the opportunities for joint ties.
As Carlos Mena concludes, "Galapagos is a natural laboratory on many issues, including the study of evolution, climate change, the impact of tourism on natural systems, migration, environment, economy… It is a very attractive place that attracts a lot of attention. Anchoring different undergraduate or graduate programs in Galapagos would be an advantage. It is also a node in these connections, be it marine life, invasive species, social research, researchers, and efforts ".